CEBRAlogy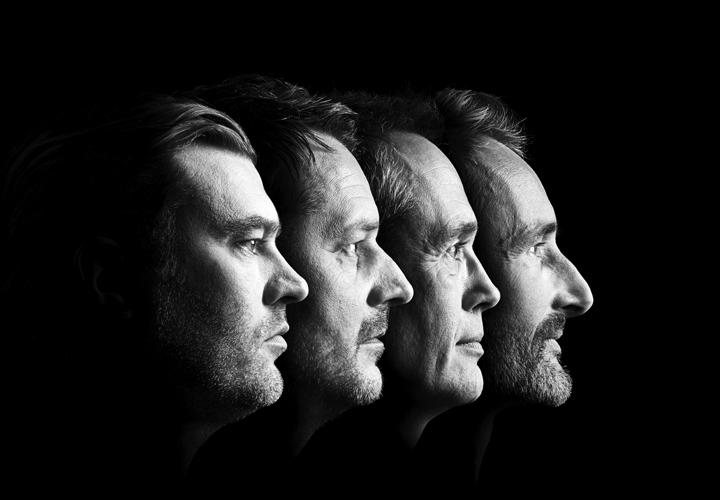 CEBRA is a Danish architectural office founded in 2001 by the architects and founding partners Mikkel Frost, Carsten Primdahl and Kolja Nielsen. In April 2017, architect Mikkel Hallundbæk Schlesinger became the fourth partner.
Based in Aarhus, Denmark and in Abu Dhabi, UAE, CEBRA employs a multidisciplinary international staff of 50 people who all share a strong passion for architecture.
CEBRAlogy
People call CEBRA architecture people friendly, we like that – we call it Healthy Eyecandy. CEBRA work is the alchemy of human empathy and architectural expression. It stems from the notion that the ordinary is the means of the extraordinary – and solving a program is merely a part of creating a solution.
Architecture is slow and a business of long lasting values. We build our work on top of a cultural history and in a horizon of futures to come. Architecture is inextricably linked with significant social, environmental and economic implications – and is a serious endeavor, serious fun.
Aim high – miss low. Extraordinary architecture is not achieved by budgets alone – it needs ambition and open mindedness. Too many ideas are better than the lack of ideas for creating better concepts – we celebrate that. Our working process is based on dialogue and we consider our works to be interdisciplinary, collaborative and content driven.
Architecture is universal and a meeting between cultures and disciplines. Our staff consists of skilled people with specialised talents from Denmark and all around the world – with one thing in common, the passion for architecture.
Tools and technology allow us to work in various modes from hand to mind. We embrace a new technology that frees architectural thinking from restraints and we appreciate the evident qualities of craftsmanship.
Our approach is rooted in a high degree of professionalism and attention to quality, which fuels the continuous ambition to break new ground. CEBRA architecture comes with an agenda and an attitude.
The CEBRA management
CEBRA is run by a management team consisting of the three founding partners Mikkel Frost, Carsten Primdahl, Kolja Nielsen and partner Mikkel Hallundbæk Schlesinger. They are at the head of the office's creative work and strategic development. All partners belong to the Danish Architects' Association and Royal Institute of British Architects (RIBA).
In addition to the partners, the CEBRA management consists of the architects Lars Gemynthe Gylling, Rasmus Kruse Jensen, Thomas Bang Madsen and Flemming Svendsen, who are appointed Associates. As Associates they have a representative function and contribute to CEBRA's project and business development as well as being in charge of our detailed design department.
To further strengthen CEBRA's position as leading architects in a Danish and an international context, the office appointed Frederik Schou-Hansen as Chief Operating Officer in autumn 2017.
Since January 2019, senior architect Arthi Balasubramanian holds the position as head of the CEBRA Abu Dhabi office. This office manages all activities and projects in the MENA region.
Selected Awards
CEBRA has received a number of prestigious international awards. Among them:
2019 – Qasr Al Hosn Al Musallah wins Completed Building Religion at the World Architecture Festival
2018 – Skovbakke School nominated for the School Building of the Year in Denmark
2018 – Danish Aluminium Prize 2018 for the Experimentarium
2017 – Shortlisted at World Architecture Festival (Higher Education And Research) for the Experimentarium
2015 – ArchDaily Building of the Year 2015, best housing project for the Iceberg
2015 – Odense Municipality Architecture Award for HF & VUC Fyn
2015 – The Children's Home of the Future is shortlisted for the Mies van der Rohe Award
2014 – Aarhus Municipality Architecture Award for the Iceberg
2013 – MIPIM Award 2013, best residential development for the Iceberg
2013 – Architizer A+ Award, best residential mid-rise for the Iceberg
2008 – CEBRA receives the Nykredit's Architecture Award, Scandinavia's most prestigious architecture award
2006 – Golden Lion Award at the Venice Biennale for Best National Pavilion