PROFILE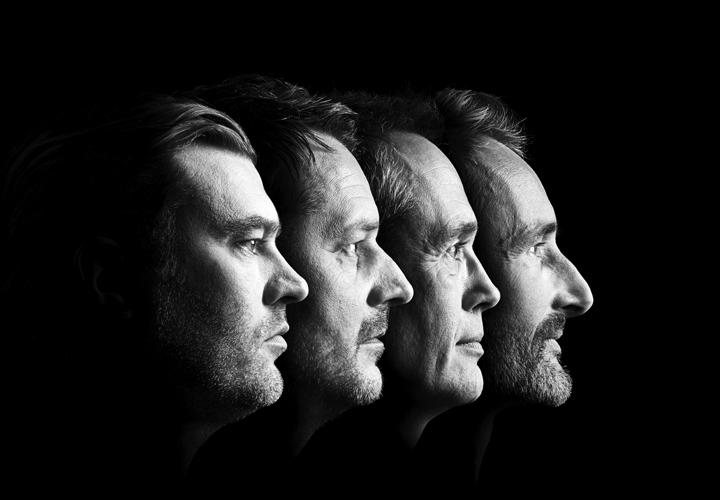 We design Significant Spaces
CEBRA creates architecture to move people. By combining a deep understanding of the project context and the client's needs with a strong artistic ambition, we design meaningful spaces that inspire people, stimulate the senses, connect to nature, and encourage positive change.
Our approach is open-minded and based on dialogue. Empathy is at the core of how we create architecture, and we listen to the world around us to gain a deep understanding of local cultures, conditions, climate, and building traditions. At the same time, we focus on creating architecture for the senses. In interdisciplinary teams we practise artistic leadership and speak up for emotional impact to create architecture that is both bold, beautiful, and useful.
We recognize that constant change is a given and take pride in designing solutions that may evolve over time and are relevant both now and in the future. With a great sense of responsibility, we create architecture that lasts for generations and is cared for and loved by its users. We understand the urgency to act and design architecture that leaves a positive imprint. Therefore, we provide holistically sustainable solutions that meet the ambitions and requirements of both our client, the local authorities, and the end users.
CEBRA profile
CEBRA is a Danish architecture and design practice, founded in 2001 by architects Mikkel Frost, Carsten Primdahl and Kolja Nielsen. In 2017, architect Mikkel Hallundbæk Schlesinger entered the group of partners, and four Associate partners were appointed to consolidate the company's management and business development. CEBRA is owned by the company's four partners, who are always heading our creative work and strategic development.
CEBRA currently employs a multidisciplinary international staff of more than 65 architects, constructing architects, urban planners, landscape architects, academics, and administrative personnel. Our head office is in Aarhus, Denmark, with branch office in Copenhagen, DK.
CEBRA services
CEBRA covers all architectural disciplines and is providing services throughout all project stages, including specialized expertise in user engagement processes, sustainability management, BIM and Parametric Design, and in-house R&D initiative called WISE, which revolves around the future development of our learning and working environments.
Together, our highly skilled and experienced team provides full architectural services including:
– Architectural design in all stages
– Project Development
– Project Management
– BIM and Parametric Design
– Integrated 3D Design and Construction Documents
– Site Inspection
– Sustainable Design
– DGNB and Estidama Pearl experience
– Landscape architecture
– Urban- and masterplanning
– Interior Design and FF&E
– Space planning
– Signage and Wayfinding
Selected awards
Our work has gained international recognition through a wide range of award-winning projects in Scandinavia and a growing portfolio, counting projects across Europe, The Middle East, Canada, Mexico, and Russia.
CEBRA has received several prestigious national and international architecture awards. Among them:
2022 – Al Hosn Masterplan receives Architizer A+Awards 2022, Urban and Masterplan
2022 – Æbeløen receives MIPIM Awards 2022, Best Residential Development
2022 – Reduction Roadmap receives The Sustainable Element Collaboration Award 2022 by Building Green DK
2021 – Al Hosn masterplan receives WAF 2021, Landscape – Urban Context
2021 – Al Hosn masterplan receives WAN Award 2021, Mixed Use
2021 – Kolding Municipality Architecture Award for Skamlingsbanken
2021 – Aarhus Municipality Architecture Award for Æbeløgade
2021 – Aarhus Municipality Architecture Award for Strandvillaen
2020 – Al Hosn Masterplan receives AIA Middle East 2020, Urban Landscape
2020 – Al Hosn Masterplan receives AIA Middle East 2020, Culture
2020 – Al Hosn Masterplan receives Identity Design Award 2020, Urban Landscape
2020 – Al Hosn Musallah wins Identity Award 2020, Best Cultural Building
2020 – Al Hosn Musallah receives Architizer Award 2020, Architecture + Ceilings
2020 – Kolding Municipality Architecture Award for Koldinghave
2019 – Al Hosn Musallah receives Completed Building Religion at the World Architecture Festival
2018 – Skovbakke School nominated for School Building of the Year in Denmark
2018 – Experimentarium receives Danish Aluminium Prize 2018
2017 – Shortlisted at World Architecture Festival (Higher Education and Research) for the Experimentarium
2015 – The Iceberg receives ArchDaily Building of the Year 2015 for best housing project
2015 – Odense Municipality Architecture Award for HF & VUC Fyn
2015 – The Children's Home of the Future is shortlisted for the Mies van der Rohe Award
2014 – Aarhus Municipality Architecture Award for the Iceberg
2013 – The Iceberg receives MIPIM Award 2013, Best Residential Development
2013 – The Iceberg receives Architizer A+Award – Best Residential mid-rise Development
2008 – CEBRA receives the Nykredit's Architecture Award, Scandinavia's most prestigious architecture award
2006 – Golden Lion Award at the Venice Biennale for Best National Pavilion